VDC2021 How to connect USB-Video-Grabber correctly?
How to connect USB-Video-Grabber correctly?
We have to check the VHS device in advance before the connection. And make sure of that you have the necessary connectors / AV cables etc. This is very a helpful step to VHS converting.
Reference Connection 1 -
Standard Composite (R,C,A) Signals Connection. We call it Composite cable (Buy on
EU Aamzon
,
US Aamzon
) (or RCA, Phono etc.)Standard RCA connections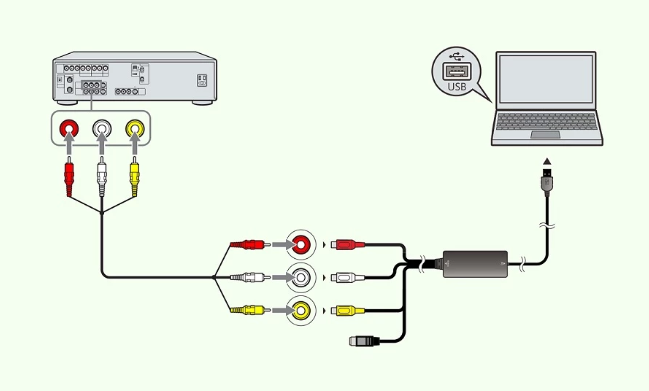 Reference Connection 2 -
S-Video plus Stereo R / L Audio Cable.
Please be noted that S-Video only transfers Video signals. Audio signals need additional R/L Stereo audio cable.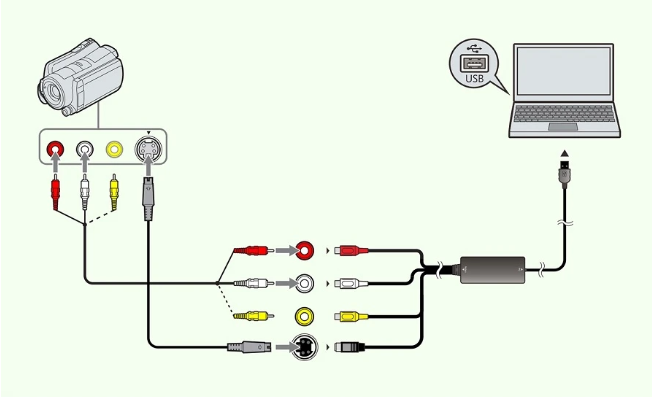 Reference Connection 3 -
Some European VHS machine has SCART (Syndicat des Constructeursd' Appareils Radiorécepteurs et Téléviseurs) Interface, so here need additional SCAR-RCA Connector.
Some device requires SCART Connector, we suggest
Top-Longer EURO SCART to RCA.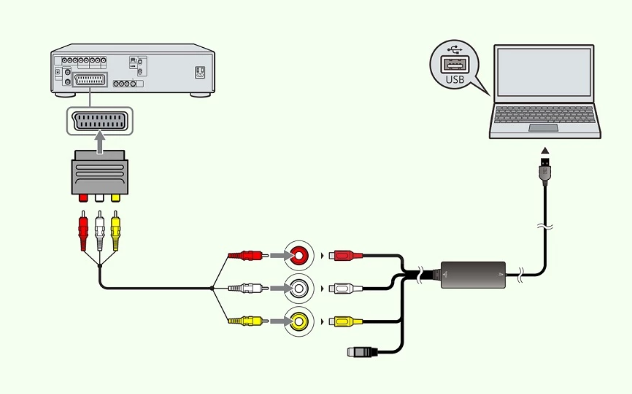 Reference Connection 4 -
This connection occurs on most of the Camcorders. This requires 3.5mm AV Cable. Please refer to your Camcorder Manual.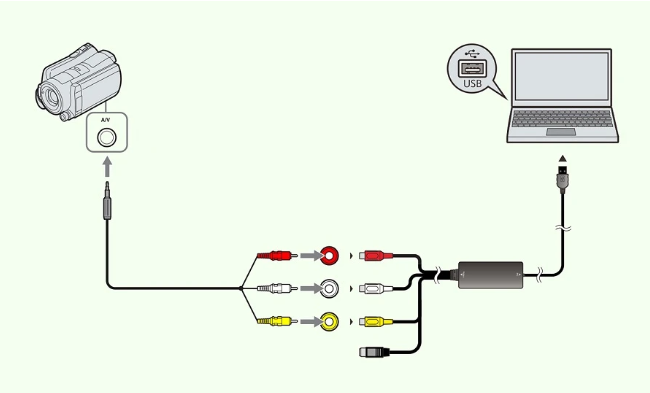 Reference Connection 5 -
This is very rare connection. Only mono sound will be recorded